Just a short drive from the hustle and bustle of Yellowstone National Park and the Grand Tetons, a small town in Wyoming's Wind River Valley provides a much needed respite from the crowds, but with easy access to all the great adventures the region has to offer. Dubois is an Old-West town secluded among the high peaks of the Wind River, Absaroka, and Owl Creek ranges, where the Wild West heritage remains strong. Hiking, fishing, horseback riding, and other outdoor adventures are plentiful.
Larger neighbors—the national parks, Jackson Hole, Lander—are all within a two hours' drive. But generations of travelers to this quiet gem of the West know that it has enough to offer a rich experience on its own, and it brings them back season after season.
Still fully entrenched in cowboy culture, Dubois' main street is complete with log cabin-style buildings. There are weekly square dances and rodeos during the warmer months. Horses are as abundant as the people, and there's no lack of opportunity to mount up and explore the surrounding scenery, near or far. The town is surrounded by hiking trails and abandoned logging roads that lead across wind-carved badlands or through pine forests toward breathtaking vistas. Many of the accommodations are in lodges or cabins (rustic to luxurious) and there are plenty of spots to set up a tent and soak in the stunning landscape of the Wind River Valley.
The most popular time to visit Dubois is during the summer. The 185-mile Wind River runs right through town, and is a popular spot for canoeing and kayaking on gentle waters, or fly fishing for one of the area's abundant trouts (brook, rainbow, cutthroat or brown). In addition to the river, there are numerous lakes close by where you can go for a paddle or fish.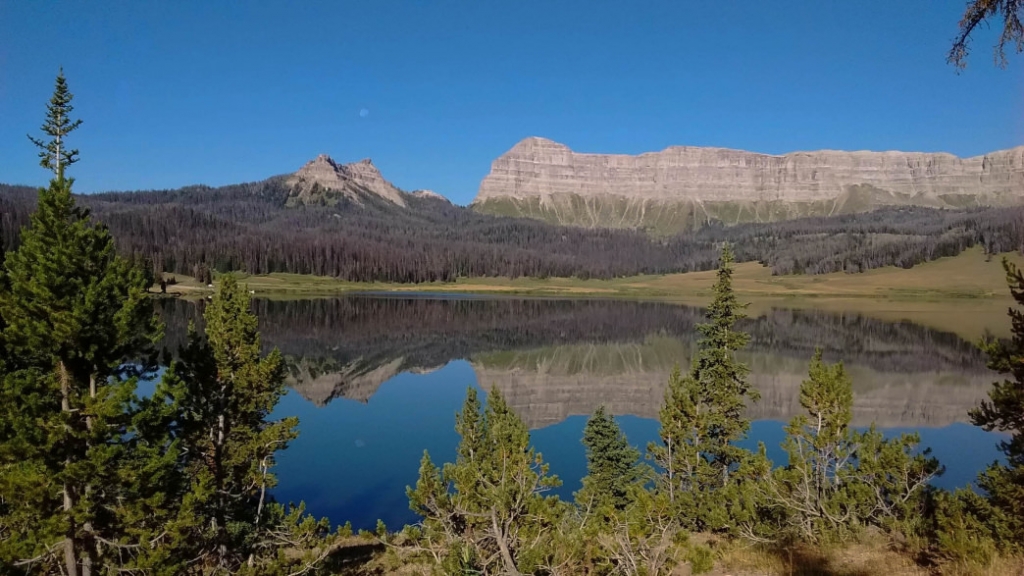 Brooks Lake in the Shoshone National Forest is a popular spot close to town where you can fish, camp, hike, and boat. Another area that's easy to reach from Dubois is Whiskey Basin, a 12,782-acre area that has three glacial lakes and is home to the one of the largest herds of bighorn sheep in the world. You can also find ancient petroglyphs painstakingly carved by prehistoric natives that show puzzling images which may represent wildlife, but might look to you like outer space creatures.
The entire area is known for spectacular fishing and hiking—the long hike along the Glacier Trail to Gannet Peak starts here, as does the six-mile round trip to Lake Louise. Other hiking trails near Dubois worth checking out include the Badlands Trail that offers amazing views in all directions, the Frontier Creek Trail past a petrified forest, and Union Pass, which brings you to the Continental Divide Trail.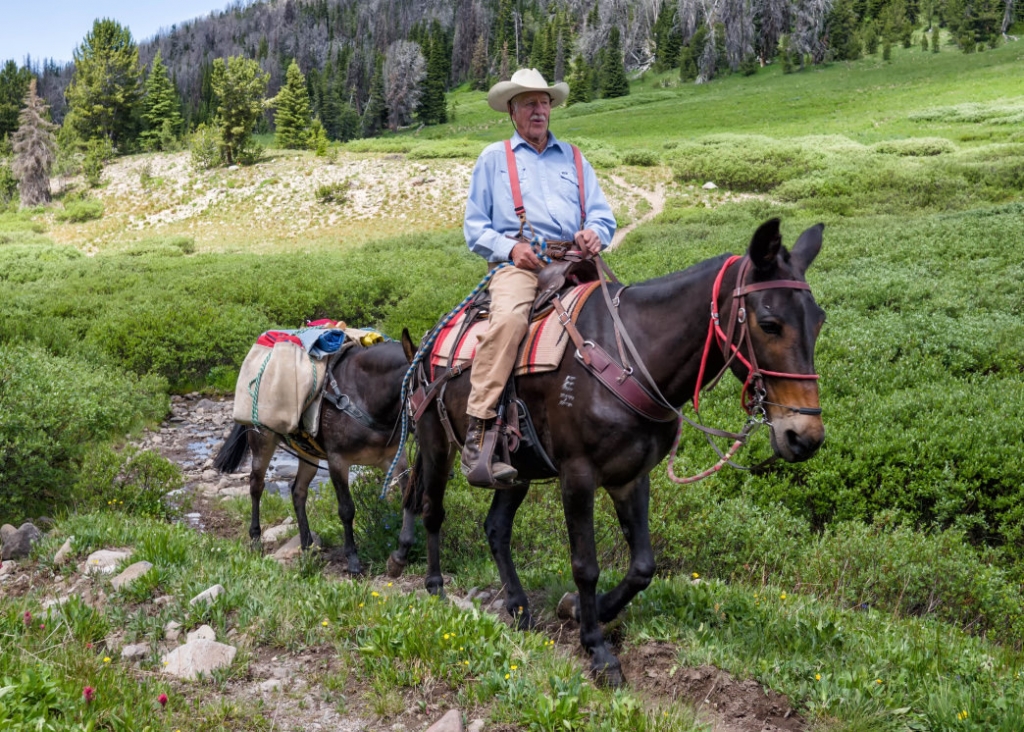 Horseback riding is another favorite way of exploring the Dubois area. Take a short ride on the trails near town or spend multiple days horsepacking in the high country. There are a handful of places to find a horse in Dubois and guide services aplenty to take you out on longer excursions.
The old logging roads in the area make it easy to explore the landscape atop an ATV or other off-road vehicle. Whether you want to check out the Badlands, high plains, or logging trails through the forests, a hike is always a spirit-lifting experience. Having the help of a motor will take you the farthest, and allow you to explore areas you'd never reach solely on foot.
Many of the trails used for hiking are also open for mountain biking, and makes it easy to explore the area on two wheels. The Overlook Trails right in Dubois offer five miles of mellow riding, and the sunset from the trailhead is one of the best in town.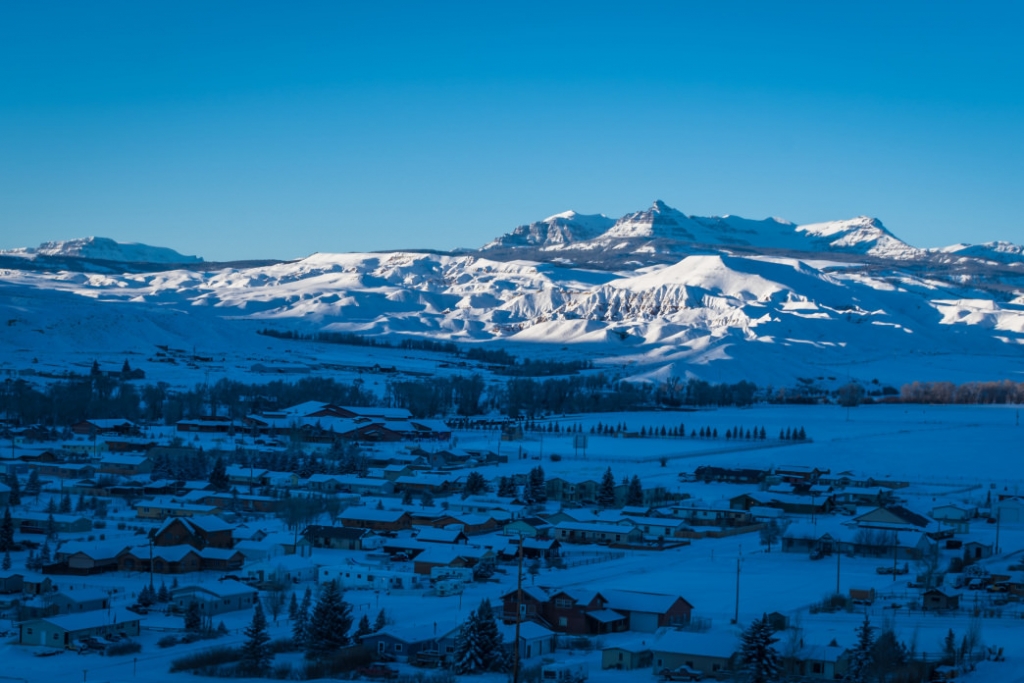 Dubois doesn't close down when the snow starts falling, either, but it offers a more placid (and more aerobic) experience than nearby Jackson. Snowshoeing, Nordic skiing, ice fishing, and dog sledding are all winter options. The trails around the area will bring you through meadows, forests, and mountainous landscapes. You can take a single or multi-day dog sledding trip through the Shoshone National Forest.
All of the trails for skiing are also great for snowshoeing. The trails at Falls Creek Campground and Deception Creek near Brooks Lake are kept beautifully groomed by local volunteers, or you can try heading up to Togwotee Pass for a peaceful (and gorgeous) route. Make sure to bring your camera in case any antelope cross your path.
Ice fishing in the Wind River Valley is quite spectacular. Many of the lakes freeze over and anglers can catch a wide variety of trout and mountain whitefish, burbot, and ling. Some lakes are easily accessible from the road like Torrey, Trail, and Ring, while many others require a snowmobile to get to them.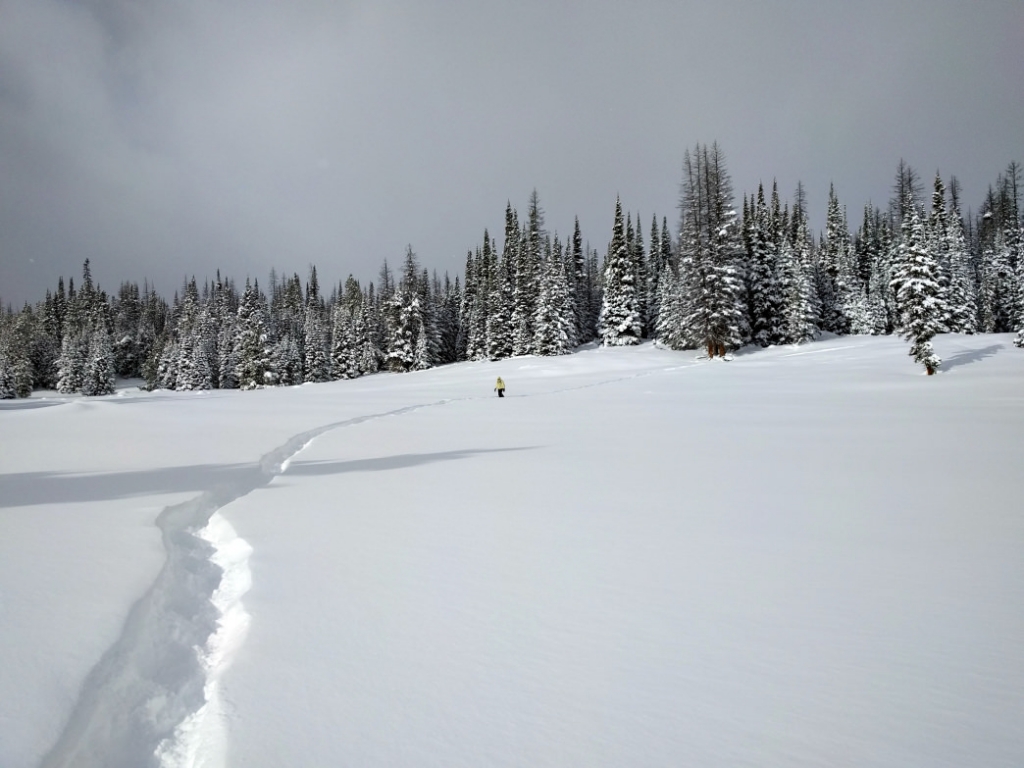 Snowmobilers have consistently ranked Dubois' Continental Divide Trail as the best of the American west for snowmobiling. Check it out, but don't stop there. The region has more than 100 miles of snowmobile trails to explore, hitting elevations of up to 10,000 feet. The snow can get as much as 10 feet deep, so even if you were there hiking in the previous summer, the surrounding landscape will look completely different covered in snow.
Dubois has just as many opportunities to relax as it does for adventure. For a more low-key outdoors experience, practice your swing at the nine-hole Antelope Hills Golf Club, or take a walk along the Riverwalk and hit the little beach. To get a great glimpse of the mountains without the hikes, the scenic overlook right in town has panoramic views of the area. Keep an eye out for any of the native wildlife roaming the landscape: antelope, deer, bighorn sheep, wolves, and more.
Take in some culture at some of the art galleries downtown, or at any of the historic sites in the area. The Dubois Museum & Wind River Historical Center has a great overview of local history, but find it yourself with a historical building walk downtown, guided by the QR bar codes and your cellphone. (Check at the Museum for further information).
And don't forget to eat! Cowboy Café is consistently rated as one of the best restaurants in Dubois—it's also one of the oldest. For good brick oven pizza, try Noon Rock Pizza. The Lone Buffalo Steakhouse serves prime, hand-cut steaks and homemade pastas. You can't start your day with a better breakfast than the Village Café.  Don't miss Friday Happy Hour at the Rustic, which calls itself the "World's Most Unique Bar"–a claim that seems outrageous until you step inside and take a look around.
Originally written by RootsRated for Dubois Chamber of Commerce.


Save
Save
Save
Save
Save
Save
Save
Save