Welcome to Dubois WY

Dubois (say it like "cowboys") is one of the last real old West towns–a charming hidden gem with the authentic feel of the Frontier. You're wonderfully in the middle of nowhere, but you're also at the center of everything.
Barely an hour from Yellowstone and Grand Teton National Park over a smooth, scenic highway, it's peaceful here in the Wind River Valley. But there are so many things to do!
Just out your back door, you can… (read more)
Ask for an information package to help you discover Dubois now! And be sure to stop by our Visitor Center in the Dennison Lodge at 909 W. Ramshorn Street.
Photograph by Gary Keimig
Local Favorites
Events
Events
People in Dubois love an event, and we have all you need to create great memories. Channel your inner cowboy at the square dance or the rodeo. Take a fresh view of the fabulous landscape at one of the many art shows, or join a geology tour. Click below to see what's going on now!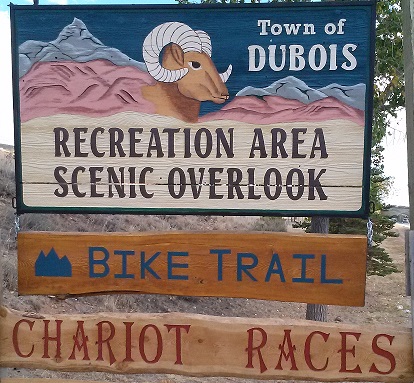 Upcoming Events
January

2019

Sun
Mon
Tue
Wed
Thu
Fri
Sat

3

Winter Farmers Marke…

Weight Loss Support …

• •

9

Double Point

Dubois Town Council …

• •

10

Dubois Caregiver Sup…

Weight Loss Support …

• •

12

Food Bank

Dubois Library Book …

• •

23

Double Point

Dubois Town Council …

• •

28

Magic Mondays Slot T…

Drivers License

• •