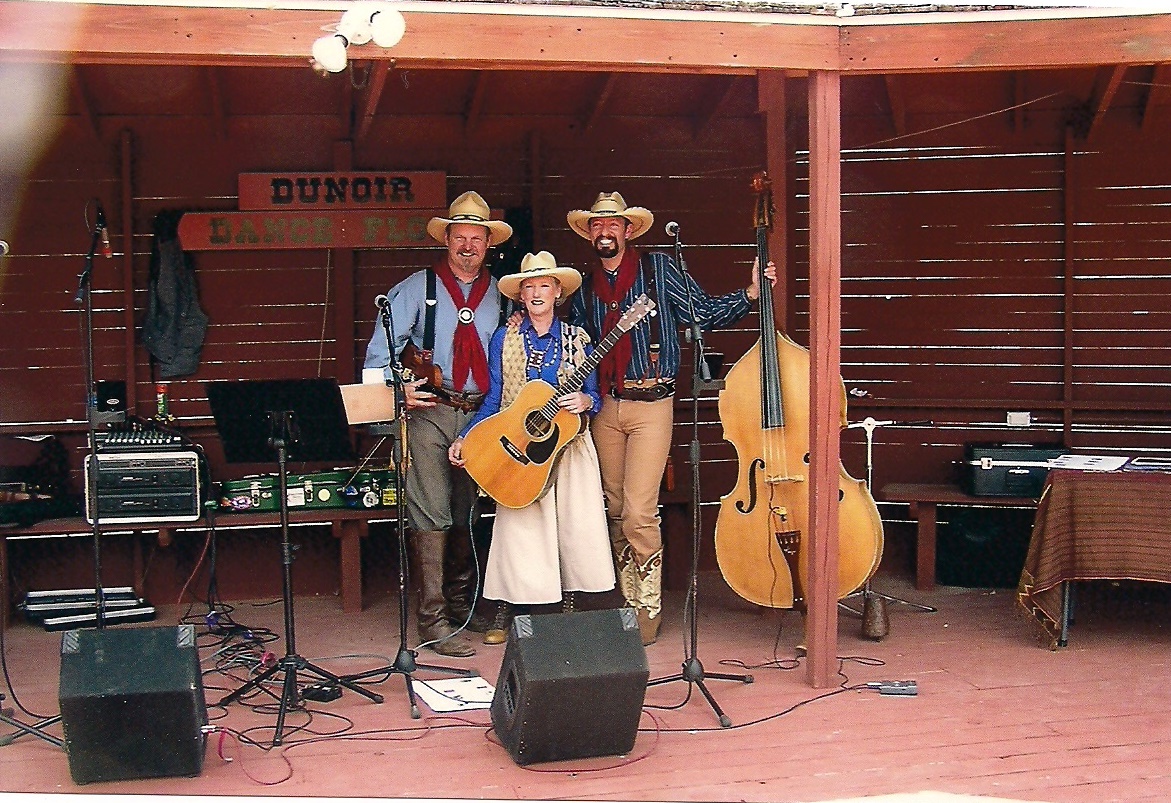 It's rarely a quiet week in Dubois, and never in the summer or fall. What you see below is only a sampling of what goes on in town. Check out many of the regular events here, and find the details on the
Events Calendar
.
Buffalo Barbecue
On a Saturday in August, the town park is packed with supporters as the Dubois Volunteer Fire 
Department raises funds with an annual buffalo grill. Come meet some locals, listen to the country music, and enjoy a real Western picnic in the park.
Chariot and Pack Horse Races
See local horsemen race standing up, horse-and-buggy style, on the Scenic Overlook.
 Or watch local outfitters as they compete to pack up, unpack, and race a 7-mile course twice. Consult the
Events Calendar
for more information.
Exhibitions and Workshops
First Light Workshop
National photography workshop held periodically
Various locations in Dubois area
National Art Show
July
              Sponsor: Wind River Valley Artists Guild
              Headwaters Center
National Miniature Art Show
October
              Sponsor: Wind River Valley Artists Guild
              Headwaters Center
National Photography Show & Sale
August
              Sponsor: Wind River Valley Artists Guild
              Headwaters Center
Neversweat Needlers' Guild Quilt Festival
August
Sponsor:  Neversweat Needler's Guild
             Headwaters Center
Susan K. Black Foundation Workshop & Art Conference
August
               Sponsor:  Susan K. Black Foundation
               Headwaters Center
Farmers Market
Held at St. Thomas Episcopal Church from 5-7 PM every Thursday from July through September. 
 Local produce supplemented with fruits and vegetables from as far as Utah and Oregon.

Golf Tournaments
Tournaments are held every few weeks throughout the summer and into October at the Antelope Hills Golf Course.

High Country Cowboy Gathering
Cowboy poets and balladeers provide an evening of songs and poetry in support of local charity. 
Needs of Dubois, which provides financial assistance for people with emergency needs. Held in August at the Headwaters Center.

July 4 Weekend
A true small-town July 4, with a rubber ducky race, an ice cream social, kids' games, a long parade featuring many horseback riders and horse-drawn carriages, antique vehicles, a marauding firehose, lots of candy for the kids, and of course fireworks. Beat the crowds and step back in time.

Museum Day
In celebration of the
Dubois Museum
, this truly historic annual event held on the Museum grounds in July features demonstrations of calf roping and flint knapping, old-fashioned childrens' games, displays of Native American and pioneer crafts, authentic beef stew from a real chuckwagon recipe, and a bake sale.
Music Events
Live at the Dennison
This occasional performance series at the historic Dennison Lodge features artists from  all over and is broadcast worldwide on public radio and television.
Taverns
Both the Rustic Pine Tavern and the Outlaw Saloon regularly offer gigs by bands and solo performers. Watch the newspaper or contact the venues for information.
Special Performances
Dubois loves a good show, and country and western performers love the enthusiastic audiences. See the Events Calendar or contact the Headwaters Center (307-455-2687) to see what's on.
National Day of the Cowboy
Shootouts. Whiskey tastings. Blacksmith demonstrations. Country music. It's all in celebration of Dubois' cowboy heritage, and it takes place on Ramshorn Street one weekend in July.
Opportunity Shop Silent Auction
This must-show event for all bargain hunters and curiosity seekers takes place on a Saturday evening in mid-July at the Headwaters. All year, the local thrift shop holds back the most high-end, sought-after, and oddball donations to be bid on during its annual silent auction. On the tables are many hundreds of unusual items including cowboy-style hats and boots, vests and shirts, and extraordinary items of Western memorabilia. All proceeds go to charity.
Rodeo
The true small-town rodeo in Dubois takes place every Friday during summer months in the Clarence Allison Memorial Arena on the east side of town. It features local wranglers competing in all of the traditional excitement: barrel racing, calf roping, and bull riding. There are also special events for small children. Visitors from local guest ranches compete to be first to race after a calf and pull off a ribbon tied to its tail. Hamburgers, snacks, and beverages are on sale.
Square Dance
In the back room of the Rustic Pine Tavern every Tuesday evening in the summer. Church women have sponsored this event for decades, and it's still a favorite of local teenagers and guest ranch dudes and wranglers alike. No experience needed; by the end of the evening you'll twirl like a pro. Soft drinks for sale in the dance room, or you can import your beer through the double doors direct from the tavern.