Gifts, collectibles, home décor, and furnishings. Lodgepole furniture, rawhide lampshades
Home décor, pottery, furniture and other designs custom made from antlers.
Country Store
Gasoline and diesel, yes, but also a convenience store, a jackalope museum, and a full-sized jackalope ready to ride (and perfect for selfies).
Gale Badlands Gallery
Landscape paintings of the dramatic Western scenery by artist Mark Gale. View them online at http://mgale.faso.com/works.
Unique sculptures carved into antlers and horns.
124 East Ramshorn, Dubois, WY 82513
One of a kind pictures of your family, friends or co-workers.
Olsen's Western Store & Trading Post
"We outfit the West." Clothes, boots, hats, home decor, jewelry.
Handcrafted artisan jewelry by Jill Judd. One-of-a-kind jewelry pieces.
Custom orders welcome. Call for an appointment.
Provisions for the rugged man (and woman). Leather and heavy-duty canvas aprons, totes, pouches, kits, and more.
The Honey House
Wonderful Wyoming Honey + gift store
All the Wonderful Wyoming Honey you could ever want. Buzz In. Plus T-shirts, Hats, etc.
Still life paintings and compositions created by artist Tom Lucas from his collection of Native American and cowboy artifacts and his working knowledge of the actual methods of ancestral tool making.
Tukadeka Traders
Beads and beadwork supplies. Native American craft items and other souvenirs.
Water Wheel Gifts and Books
Gifts made in Wyoming. Candles, pottery and soaps, photography cards and calendars,
music CDs, posters, books, magnets, mugs and more.
West Textures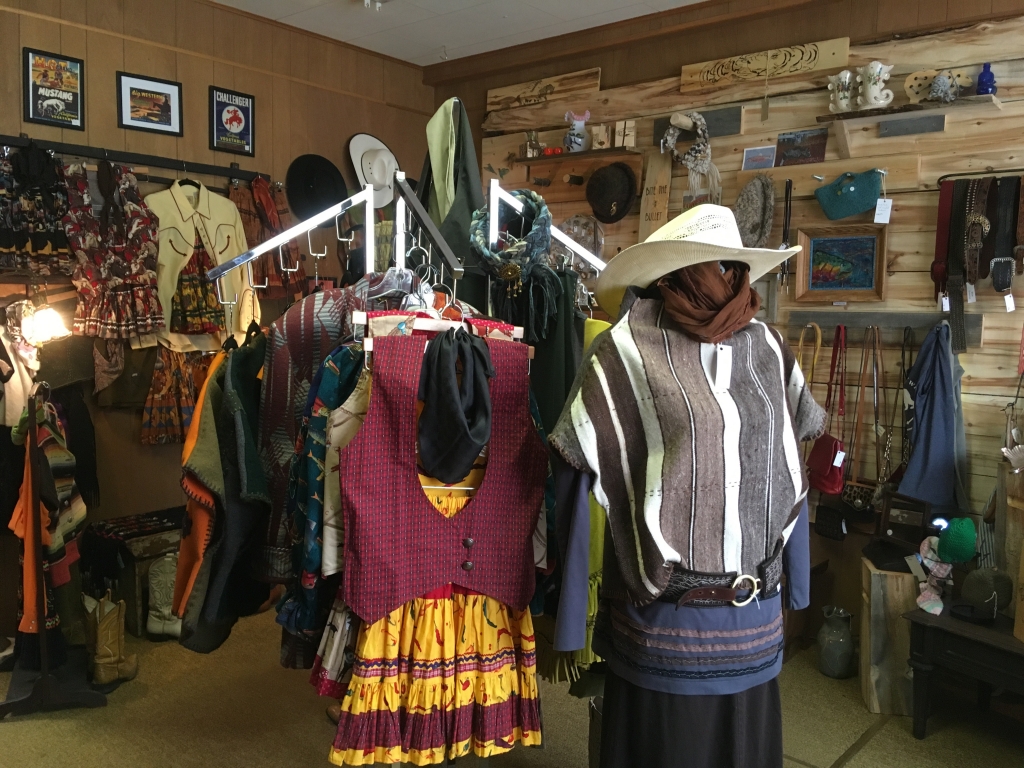 West Textures at Studio 209
209 E. Ramshorn Street (Map location)
307-851-1888
or 307-455-2676
Homemade apparel, textiles, woodcrafts, antiques & MORE
Western Bouquet
Fresh-cut flowers, plants, gift items, and greeting cards.
Sterling silver jewelry inspired by the Old Southwest.