Double Cabin Campground
With a backdrop of jagged peaks rising into the air, the Double Cabin Campground is a great place to dip your toes in the wilderness camping experience, but in a car camping setting. With access to forests, rivers, creeks, and incredible stargazing, this campsite is the perfect place to kick back and relax in the Shoshone National Forest. There are only 14 sites here, so you are practically guaranteed to find solitude when you decide to spend a few nights in this remote destination just north of Dubois. Capped off with trails leaving right from camp into the untouched wilderness, there is something for everyone.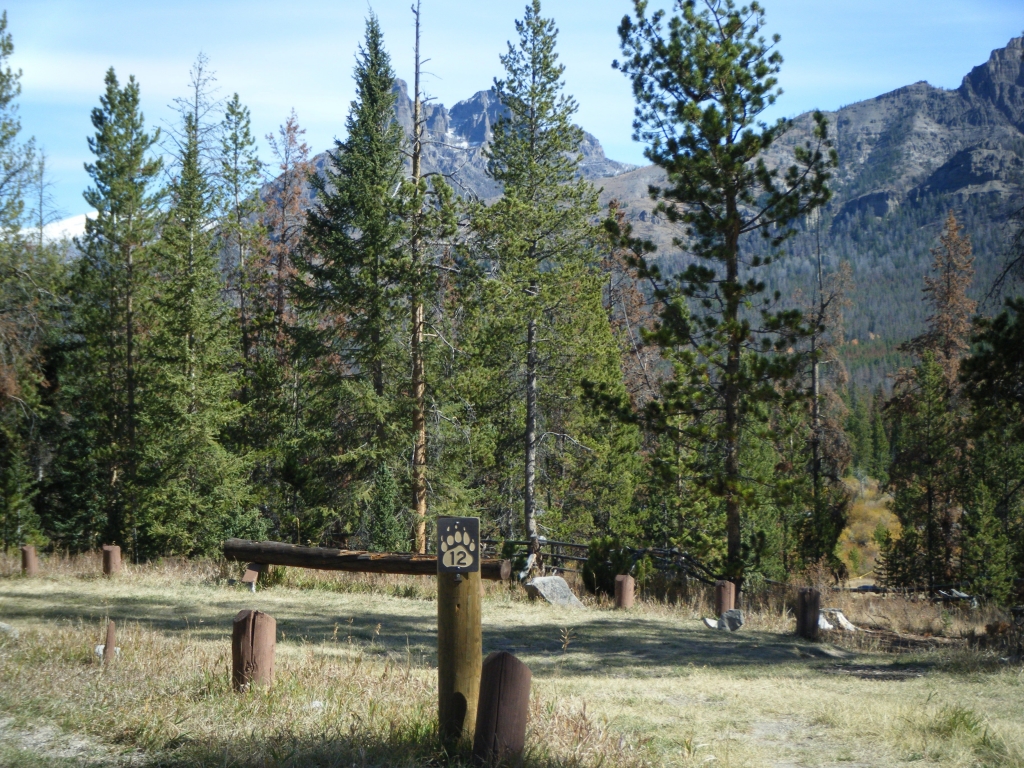 What Makes It Great
Double Cabin Campground is an incredible base camp for adventures into the Washakie Wilderness, one of the many hidden gems of Wyoming. Offering hikes to a petrified forest and trails leading right into the mountains of the Shoshone National Forest, the campground feels wild yet safe.
Just 25 miles from Dubois, this rustic campground is deceivingly remote, as it take nearly an hour to drive to the sites above Frontier Creek. Located at the end of the road, the 14 sites give you the perfect place to set up camp before heading out for day trips into the wilderness. Surrounded by the Absaroka mountains, this place is as wild as you can get, while still having the comforts of your car and being somewhat close to a town.
At night, the skies are devoid of light pollution—perfect for a stunningly gorgeous stargazing experience. With only vault toilets and potable water, this remote campground is quiet, accessible, and will soon be a favorite destination on your adventures around the Cowboy State. As you sit in front of your campfire each night, listening to the crackle of the burning logs and the sounds of the creek below, any stress or worries will melt away.
Who is Going to Love It
Camping at Double Cabin Campground is perfect for mountain climbers, trail runners, day hikers, or anyone hoping for a taste of wilderness beauty near the town of Dubois. This area is especially perfect for hikers, as two trails head north right out of the campground, leading into the pristine wilderness.
The campground is quite primitive and with just 14 campsites, has no real amenities to speak of. It will feel like you've discovered a secret spot at the edge of the wilderness, while avoiding the crowds found closer to more popular camping areas.
Directions, Parking, & Regulations
From Dubois, turn right on N. Horse Creek Road, following the road for 12 miles before turning right to continue on the road. Drive Horse Creek Road for another 12.6 miles, following the signs to the campground.
Remember that this campground is in grizzly bear country so be sure to carry bear bells and bear spray while hiking. Also, be sure to practice safe food storage techniques. There are bear-proof containers at most of the sites and it is mandatory to store food inside approved containers.
Featured image provided by USFS


Save