Welcome to
Dubois, Wy
In Dubois (we say "Dew-boys"), you feel like you're wonderfully in the middle of nowhere. But you're also at the center of everything.
Photograph by Gary Keimig
Local Favorites
Events
Events
People in Dubois love an event, and we have all you need to create great memories. Channel your inner cowboy at the square dance or the rodeo. Take a fresh view of the fabulous landscape at one of the many art shows, or join a geology tour. Click below to see what's going on now!!
Monthly Events
M
T
W
T
F
S
S

1

Farmers Market

Starts: 5:00 pm

Ends: 7:00 pm, September 1, 2016

2

Wyoming Wind Rodeo

Starts: 8:00 pm

Ends: 10:00 pm, September 2, 2016

3

Fence Removal on Torrey Rim

Starts: 8:00 am

Ends: 4:00 pm, September 3, 2016

Food Bank

Starts: 10:00 am

Ends: 12:00 pm, September 3, 2016

4

5

Magic Mondays Slot Tournament

Starts: 12:00 am

Ends: 12:00 am, September 6, 2016

6

7

Double Point

Starts: 12:00 am

Ends: 12:00 am, September 8, 2016

8

Farmers Market

Starts: 5:00 pm

Ends: 7:00 pm, September 8, 2016

Around the World with Photographer Jeff Vanuga

Starts: 7:00 pm

Ends: 8:30 pm, September 8, 2016

9

10

Tie Hack Trek

Starts: 9:00 am

Ends: 3:00 pm, September 10, 2016

Food Bank

Starts: 10:00 am

Ends: 12:00 pm, September 10, 2016

Festival of the Cowboys

Starts: 12:00 pm

Ends: 3:00 pm, September 10, 2016

11

12

Susan K. Black Foundation Art Show & Workshops

Starts: 12:00 am

Ends: 12:00 am, September 17, 2016

Magic Mondays Slot Tournament

Starts: 12:00 am

Ends: 12:00 am, September 13, 2016

13

14

Double Point

Starts: 12:00 am

Ends: 12:00 am, September 15, 2016

15

Farmers Market

Starts: 5:00 pm

Ends: 7:00 pm, September 15, 2016

How This Place is Home: Exploring Place Attachment in Wyoming

Starts: 7:00 pm

Ends: 8:30 pm, September 15, 2016

16

17

Food Bank

Starts: 10:00 am

Ends: 12:00 pm, September 17, 2016

18

19

Magic Mondays Slot Tournament

Starts: 12:00 am

Ends: 12:00 am, September 20, 2016

20

21

Double Point

Starts: 12:00 am

Ends: 12:00 am, September 22, 2016

22

Farmers Market

Starts: 5:00 pm

Ends: 7:00 pm, September 22, 2016

23

24

Petroglyph Adventure Trek

Starts: 9:00 am

Ends: 1:00 pm, September 24, 2016

Food Bank

Starts: 10:00 am

Ends: 12:00 pm, September 24, 2016

25

26

Magic Mondays Slot Tournament

Starts: 12:00 am

Ends: 12:00 am, September 27, 2016

27

28

Double Point

Starts: 12:00 am

Ends: 12:00 am, September 29, 2016

29

Farmers Market

Starts: 5:00 pm

Ends: 7:00 pm, September 29, 2016

Greater Yellowstone's Trumpeter Swans

Starts: 7:00 pm

Ends: 8:30 pm, September 29, 2016

30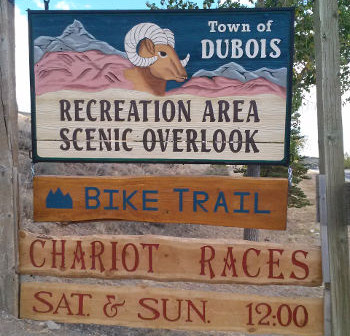 Upcoming Events
Farmers Market
Starts: 5:00 pm
Ends: 7:00 pm, September 29, 2016
Greater Yellowstone's Trumpeter Swans
Starts: 7:00 pm
Ends: 8:30 pm, September 29, 2016
Food Bank
Starts: 10:00 am
Ends: 12:00 pm, October 1, 2016