How To Get Here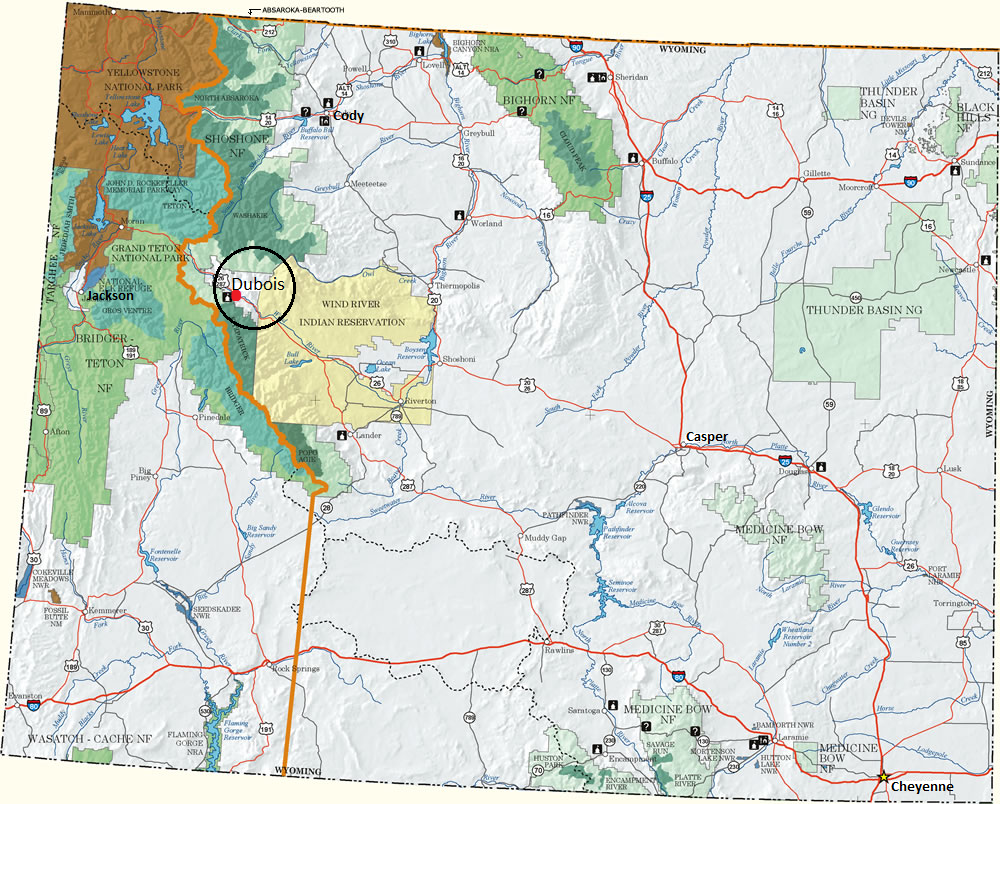 Driving
Dubois is located on US Highway 26/287, the Wyoming Centennial Scenic Byway, between Riverton or Lander to the east (about 75 miles) and Jackson to the west (about 85 miles).
Heading west toward Dubois, you'll cross the Wind River Indian Reservation, home to the descendants of Lewis and Clark's native guide Sacajawea. (She's buried there.) Closer to town, you'll pass eye-popping red peaks and striped badlands.
Driving eastbound, Dubois is 83 easy miles from the south entrance of Yellowstone Park at Moran WY, along a newly upgraded road that crosses the Continental Diviide over a spectacular mountain pass.
Flying
Servicing Great Lakes Airlines from Denver and Denver Air Connection via jet service to both Sheridan and Denver, Riverton Regional Airport offers taxi service and Hertz and Avis rental cars. The drive to Dubois is about 75 miles.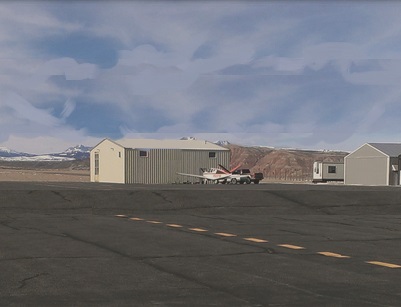 The third highway into Dubois, our newly upgraded town airport, is located 3 miles northwest of the town center. A general aviation facility open for private aircraft since 1957, it currently serves 13 single-engine planes, 1 helicopter, and 1 ultralight aircraft. Jet fuel and 100LL (100 Low Lead) AVGAS are available on a self-service basis with credit card.
For further information, click on the words "Dubois Airport" (above) to reach the airport website, or call 307-455-2100 or 307-455-2345.

Serviced by American, Delta, Skywest and United Airlines, the Jackson Hole Airport is located about 10 miles north of the town of Jackson in a narrow valley between the Gros Ventre and Teton mountain ranges. (Get a window seat if you can.) The airport has a restaurant and gift shops, but no on-site lodging. Most major car rentals are on-site, and short- and long-term parking are available. The distance to Dubois is about 85 miles.
Other Options:
If you plan to explore more of the American West, you may want to consider reaching Dubois via the hub airports at Denver (DEN), which is about 7 hours away by car, or Salt Lake City (SLC), about a 6-hour drive from Dubois.

Save
Save