Winter Farmers Market
When:
April 4, 2019 @ 4:30 pm – 5:30 pm
2019-04-04T16:30:00-06:00
2019-04-04T17:30:00-06:00
Where:
Upstairs at the Nostalgia Bistro
202 E. Ramshorn St. Dubois
Contact:
St. Thomas Episcopal Church
307-455-2313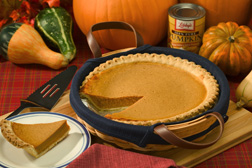 Come join us for fellowship and help yourself to:
* Squash and winter vegetables.
* Fresh breads from three bakers: (one grinds her own wheat) cheese green chili, whole wheat, cherry chocolate, nan,
flax, rye, sourdough and more.
* Baked goods of all sorts: home made pies, crisps, Twinkies, cookies, crumbles, pickles and salad dressings.
* Jams and jellies: choke cherry, pear, mincemeat and blueberry rhubarb.
* Plus wonderful apple cider, holiday edibles, treats and lovely woolen crafts.
* Enjoy raw milk from "Heidi the cow" in Pavilion as well as fresh eggs, cream, yogurt, cheese, beef and pork. – All "made and raised locally".
* Buy for yourself and your family as well as for refreshments at meetings or church.
* Be part of supporting local people, (6-9 vendors) their scrumptious offerings, and the Food Bank.