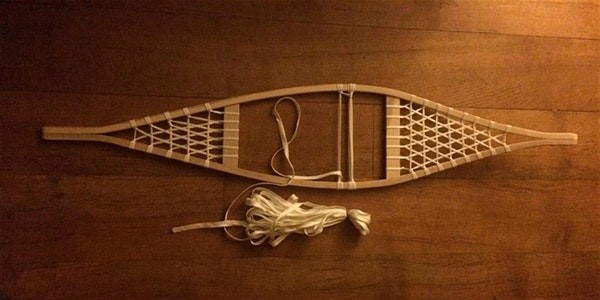 Snowshoe Lacing Class (Day 2)
When:
February 22, 2020 @ 7:00 am – 5:00 pm
2020-02-22T07:00:00-07:00
2020-02-22T17:00:00-07:00
Where:
Headwaters Conference Center (Mary Back Classroom)
20 Stalnaker Street Dubois
WY 82513
Contact:
CWC Outreach Center
(307) 455-2625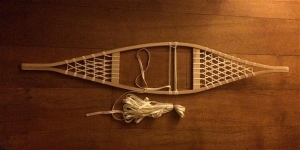 Description
Snowshoe Lacing Class
Instructor: Cindy Reinitz Jackelen
Lace a pair of Ojibwa style wood snowshoes, perfect for traipsing through deep mountain snows. Ojibwa snowshoes have a tipped-up pointed toe that breaks easily through deep snow without acting like a shovel, and the size provides surface flotation area of up to 700 square inches. The lacing is a nylon "Tec Deck" that when varnished looked like rawhide but is lighter and more durable. These beautiful traditional snowshoes will last for many years if properly cared for. Snowshoes must be varnished at home after class, Instructions will be given in class. Students may decide on an additional dates for varnishing as a group with the instructor.
Class minimum: 4 Students, Class maximum: 10 Students
Dates: Friday, February 21st and Saturday February 22nd
Times: Friday 6:00 pm to 9:00 pm Saturday 9:00 am to 5:00 pm
Location: Mary Back Classroom, Headwaters
Cost: $100