Events
Prairie Blues at the Headwaters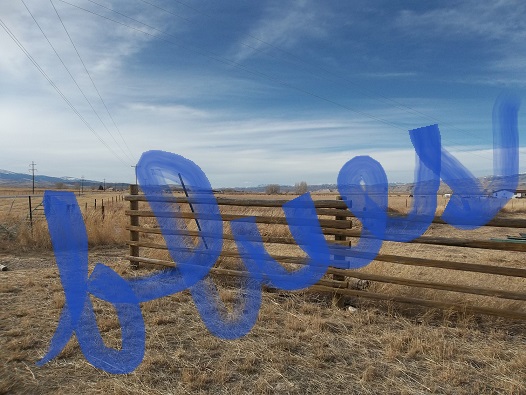 It's difficult to imagine feeling blue now that spring has reached our valley! But on Wednesday, April 5, we can actually enjoy with blues, as brought to us with a cowboy flair by singer-songwriter Mike Hurwitz.
Born of a Wyoming cowboy Dad and a Mississippi Mom, Hurwitz's music is "somewhere between the delta blues and western cowboy swing," shaped by his early history of haying and branding.
Sponsored by the Dubois library and Friends of the Library, the fun begins at 7 PM at the Headwaters.
M
T
W
T
F
S
S

1

Double Point

Starts: 12:01 am

Ends: 11:59 pm, March 1, 2017

2

3

4

Food Bank

Starts: 10:00 am

Ends: 12:00 pm, March 4, 2017

5

The CWC Play- Jesus Christ Superstar

Starts: 11:00 am

Ends: 3:00 pm, March 5, 2017

6

Magic Mondays Slot Tournament

Starts: 12:00 am

Ends: 12:00 am, March 7, 2017

Pee Wee Basketball

Starts: 3:30 pm

Ends: 5:00 pm, March 6, 2017

Neversweat Readers Book Club

Starts: 5:30 pm

Ends: 6:30 pm, March 6, 2017

7

8

Double Point

Starts: 12:00 am

Ends: 12:00 am, March 9, 2017

Badminton

Starts: 7:00 pm

Ends: 8:00 pm, March 8, 2017

9

Tickets on sale for Donkey Basketball...see April 25 calendar

Starts: 5:00 pm

Ends: 6:00 pm, March 9, 2017

ColorFest

Starts: 5:30 pm

Ends: 6:30 pm, March 9, 2017

Staying Warm in the Winter

Starts: 7:00 pm

Ends: 8:00 pm, March 9, 2017

10

Flea Market

Starts: 12:00 am

Ends: 12:00 am, March 12, 2017

11

Flea Market

Starts: 12:00 am

Ends: 12:00 am, March 12, 2017

Dubois Friends of the Library Book Fair

Starts: 10:00 am

Ends: 2:00 pm, March 11, 2017

Food Bank

Starts: 10:00 am

Ends: 12:00 pm, March 11, 2017

12

13

Magic Mondays Slot Tournament

Starts: 12:00 am

Ends: 12:00 am, March 14, 2017

14

Meet Healing Touch

Starts: 6:30 pm

Ends: 7:30 pm, March 14, 2017

15

Double Point

Starts: 12:00 am

Ends: 12:00 am, March 16, 2017

16

Five Elements in Chinese Medicine

Starts: 6:30 pm

Ends: 7:30 pm, March 16, 2017

17

18

Food Bank

Starts: 10:00 am

Ends: 12:00 pm, March 18, 2017

19

20

Magic Mondays Slot Tournament

Starts: 12:00 am

Ends: 12:00 am, March 21, 2017

21

Grant Proposal Writing

Starts: 6:00 pm

Ends: 7:00 pm, March 21, 2017

22

Double Point

Starts: 12:00 am

Ends: 12:00 am, March 23, 2017

23

Fire, Fire, Fire

Starts: 7:00 pm

Ends: 8:00 pm, March 23, 2017

Temporary Exhibit: Fossils in Wyoming

Starts: 7:00 pm

Ends: 8:00 pm, March 23, 2017

24

25

Food Bank

Starts: 10:00 am

Ends: 12:00 pm, March 25, 2017

Paint and Wine by Laurie Ideker

Starts: 4:00 pm

Ends: 6:00 pm, March 25, 2017

26

27

Magic Mondays Slot Tournament

Starts: 12:00 am

Ends: 12:00 am, March 28, 2017

28

Project Management

Starts: 6:00 pm

Ends: 7:00 pm, March 28, 2017

29

30

31
Upcoming Events
Food Bank
Starts: 10:00 am
Ends: 12:00 pm, April 1, 2017